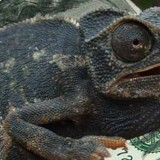 Jeff Edmunds has created the first video for a song from An Index of Maladjustments, for the stream-of-delirium class-warfare screed "The Chameleonaires."
The source material came from the always-excellent Prelinger Archives at archive.org, and if you don't already know about that site, you have no time to waste.
Meanwhile, here's the video.  Sadly, it seems more relevant every day.  We endorse neither eating butterflies nor, if you are one, being eaten.
Hope you like it:
AND keep in mind that Index will be available to download everywhere starting August 16, 2011.  You can also order the CD version straight from us and save yourself a buck or two of the price on Amazon.  Just send $10 + $2 for S&H to us via PayPal and we'll send you a copy of Index immediately. Just click below to get it!