With mere hours remaining until a new king is coronated in the United Kingdom, indie rock band The Long Afternoon has released the king charles EP, a three-song precursor to its upcoming fifth album.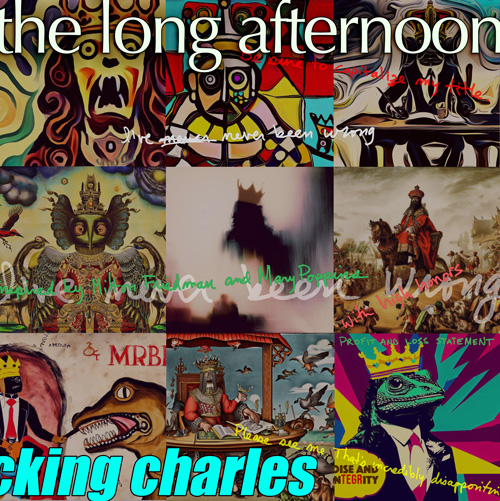 Claiming to commemorate the dawning of a "new dark age" heralded by the replacement of one figurehead with another, the EP's three songs address mututal fascinations, ersatz entitlement, and the great equalizer. The Long Afternoon has refused to comment on accusations that the EP's release was strategically timed to serve as a distraction from the events of May 6, 2023.
The EP can be purchased on Bandcamp.
It can be listened to on Bandcamp or on The Long Afternoon's web site.